OLD Hours :
Open this year in October:
Open Days: 10/1/16 to 10/30/16,
Open Hours: 11:00 am to 5:30 pm, every day of the week
Open Halloween day 10/31/16, From 11:00 am to 3:30 pm
Location:
662 Eucalyptus Road Nipomo, California 93444
Face Book page
Nipomo pumpkin patch on facebook
Prices:
Very Very large and above: $20.00
* More than about 35 pounds .
Very Large: $15.00
Generally about 20 to 35 pounds
Large: $10.00
Generally about 10 to 20 pounds
Medium: $5.00
Generally Less than 10 pounds
Small: $2.00
Gourds, Specialty Pumpkins (gray, white, bumpy etc): As marked.
* Please note the larger of the very large pumpkins can be several hundred pounds and require a suitable truck or large backed sport utility vehicle to be taken home.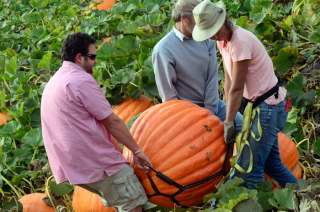 Visitor count